SHIPMENTS FROM MONDAY TO SATURDAY
DELIVERIES IN 24 H-72 H
FREE FROM 43 € (SPAIN AND PORTUGAL)
The first non-alcoholic kombucha mojito with lime, lemon and mint. Drink it without remorse. 
MONOPACK KOMBUJITO 250 ml
12 mojito kombuchas: lime, lemon and spearmint
From 24,14€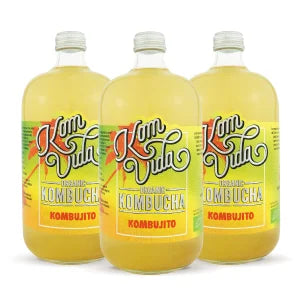 MONOPACK KOMBUJITO 750 ml
6 mojito flavoured kombuchas in savings format. More for less!
From 36,02€
Mojito flavored Kombucha